This is my little sister, Margie.
She graduated from high school a few weeks ago, in the top ten percent of her class - notice the little medal around her neck? What a nerd. I flew up to Seattle to see her graduate. My intent was to have her graduation present completed in time to give it to her then, but the woman on the airplane next to me was not terribly happy about my knitting needles, so I stuck them back in my bag and read a book instead. I probably wouldn't have finished it anyway, as it turned out to be more knitting than I thought it would be and I was around 5/8 done when I got on the plane.
Anyway, in the fall she'll be moving into the dorms. She picked this out as her bedding for her dorm room.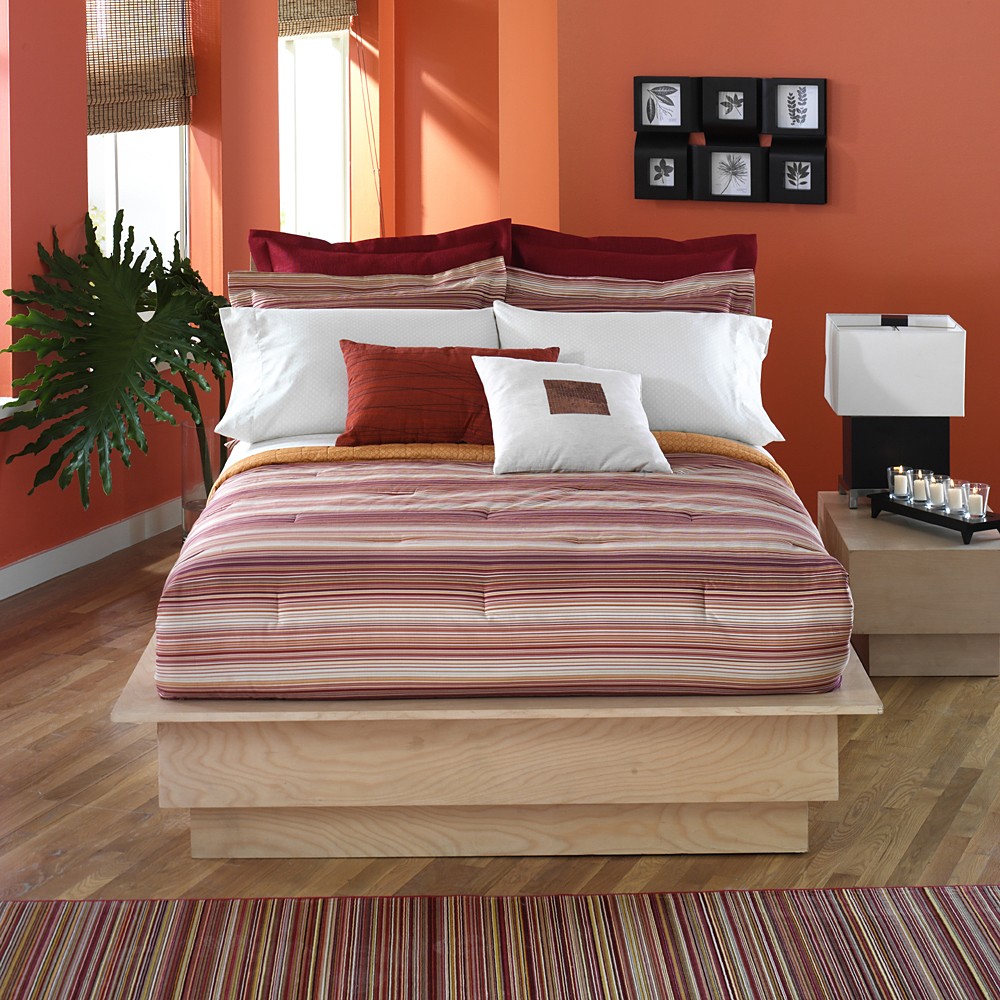 With my keen, orange-obsessed eye, I immediately spotted the tiny little orange stripes on the comforter. I decided to make this pillow for her dorm room.
In my head the pillow form I got wasn't much larger than some of the purses I've made lately, but in reality it was about twice the size.
I like the color a lot. It reminds me of construction signs and sunsets and Cheetos and orange juice, all things that are wonderful. Except maybe the construction signs.
Pillow propped up against sewing/knitting library.